Allison Villegas
Before opening Windsor Fitness Club, I started my fitness journey as a dancer. I danced competitively from when I was a child and into my adulthood. As I got older, I realized that I needed something else to deliver a fuller body workout, while still maintaining my flexibility. That's when I discovered Pilates. Taking group Pilates classes made me feel so amazing! Not only did it transform my body, but my energy and confidence increased as well. Needless to say, I was hooked! Six months later, I got certified and was teaching my own classes! Now I have been an instructor for over 7 years. What I love about teaching Pilates is challenging individuals at their own levels while watching them improve and grow. I am a major fitness advocate for all walks of life. Live fit, feel fit, be fit!
Alanna Mintonye
Hi, my name is Alanna. I am a certified yoga instructor, as well as an ACE certified personal trainer. With over 2 decades in the fitness industry, I offer a variety of classes ranging from restorative to dynamic flow. Restorative sessions focus on breath work and the subtle body, while the dynamic flow offers a more physical challenge. Yoga is in everything! Yoga is an extension of the soul. I am excited to share the physical and spiritual benefits of this practice with all. Namaste.
Amy Faulkner
I'm a hair styling, soul searching, yoga enthusiast. My personal practice began in 1997 and I received my RYT-200 in 2023. My love for yoga brought me to a place of wanting to teach and share yoga with others. I use Baptiste Power Vinyasa yoga, and my love for music, to help people find their own strength, love & light!
Angela Fallon
I have had a passion for dance and movement since childhood! Having a fitness and movement practice has been a constant for me throughout my life. The empowerment, confidence and wellbeing it brings has truly made me a lifelong fitness advocate. Naturally, it has evolved into a deep love of sharing this passion with others. Whether I'm leading a yoga, Barre, Pilates or dance class, my intention is to offer a safe and joyful place where people can explore and express themselves through movement in their own authentic way.
Anya Cunningham
I started teaching Pilates classes in 2017. I have always had a passion for fitness and fun. My Pilates classes allow me to do both while challenging a group of people to improve and reach their fitness goals. I love what I do and I love the look of pride and accomplishment on people's faces when class is over. See you at the club!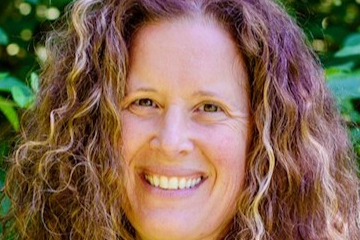 Carlos Mendoza
My name is Carlos Mendoza. I'm originally from El Salvador, but moved to Santa Rosa from Reno recently. I'm a father of a beautiful 23 year old daughter and an awesome 19 year old son. I'm a former amateur boxer and boxed for 12 years. I have been a student of the sport since turning the fire off at 24. I've since been a Pilates instructor for the last 6 years, a personal boxing coach the last 4 and a fitness junkie all my life, whether I liked it or not! I love hot Pilates because this work out changed my life and the way I look at fitness! I also teach yoga, boxing and I'm super excited to work with all you and share my crazy energy and love for fitness. Much love! Let's Get It!!
Ericka Bothof
At the age of 9, I took up classical ballet and jazz. It shaped my life forever, as it has given me a deep appreciation for the mind-body connection. At age 23, I moved to Hawaii and exchanged dance for my curiosity in the practice of yoga. For 6 years, I practiced yoga, acquired my sociology degree from the University of Hawaii, and my certification of aesthetics. With dance I was able to express a story through body movement, whereas with yoga, the focus was more about staying connected to the self. After I was introduced to barre I became passionate about strengthening the body with this mind to muscle connection. I trained with Barre and got certified to teach. I am passionate about building a relationship with the body as a whole, both with strength and flexibility. My inspiration is to encourage others to commit to protecting their body from future injuries by maintaining strength, flexibility, and strong joints.
Felicia June
Hi my name is Felicia June, and I am a certified fitness trainer. I have been extremely active my whole life from dance, running races to competition bodybuilding. I found my passion in Hot Pilates and weight training. I am extremely excited to help others reach their fitness goals. Fitness is supposed to be fun! It is the ultimate form of self-care. Let me help you see how fitness will enrich your life.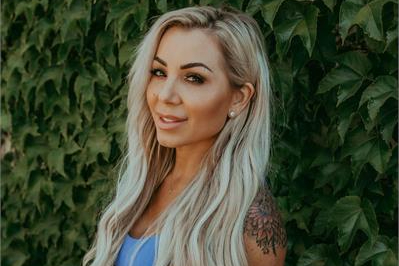 Jamie Faull
Hi! I'm Jamie. A cardio and Pilates loving mama! Hot Pilates has healed me from the inside out and my goal is to give everyone the best experience for their continued growth. I've played soccer for 18+ years, which led me into coaching. Signing up for marathons and staying fit and healthy makes me feel like the best "me". My goal is to help everyone feel like their best as well!
Jessica McMillan
I started my training in dance, but soon my interests turned to yoga. Yoga created an avenue of self-reflection and deepening into the body like no other. I have been practicing yoga since 2009 and got my 200hr YTT in 2014. Since then, I have taken advanced Anna Forest training, been a practitioner of Ayurveda, and developed an extensive understanding of the muscles and movement of the body through massage therapy. All this knowledge has been integrated into my practice and has helped me to be intentional and intuitive with my touch. Yoga is the perfect start if you want to strengthen your connection with yourself while gaining balance and strength!
Kalyn Schmoyer
I have always had a passion for living a healthy, active lifestyle. Whether it be through sports or enjoying the outdoors, I am rarely stagnant. 8 years ago (while I was a stay-at-home mom), I began teaching group fitness classes as a way to connect with other adults. I find her time behind the mic to be an energizing and fulfilling breath of fresh air. The motivation, accountability and inclusive environment is my favorite part of being an instructor at Windsor Fitness Club. I specialize in barre, Pilates, and strength training. My classes offer a variety of different exercises that help to improve both muscular strength and cardiovascular fitness. When not sweating at the studio, you can find this native New England girl exploring my new home on the West Coast.
Kelliann Reginato
I began teaching in 2012 and had studied under a variety of traditions, but is most inspired by my training with Ana Forrest. With over 1000 hours of combined training, I have taught in a variety of settings and specialize in leading even the most mixed level groups. My teaching style is direct, with an emphasis on intuition and playful exploration. Expect easy-to-follow but unique sequencing, fun playlists, and an atmosphere that holds space for students at all levels, beginning or advanced.
Lisa Parducci
I have been involved in the fitness industry for the past 30 years and have always loved teaching and the energy created in the actual instruction of each class. I have taught many different types of classes throughout the years, but by far my favorite is teaching barre. I consider core, posture and balance the foundation of a strong, healthy body and love the concept of combining these things in a fitness format with dance elements. I'm excited to bring you a fun and energetic class and hope to see you at the barre soon!
Madeline Schwartz
Born and raised in Sonoma County, I have 15+ years of experience in the fitness industry and hold the following certifications: Power Pilates 600 Hour Comprehensive Teacher Training, Xtend Barre Instructor Training, and 200 RYT Hot Fusion Flow Yoga Teacher Training (from South Florida's The Yoga Joint Studios). Over the years, I've been lucky enough to take trainings and workshops from some amazing world-renowned Yoga Teachers and draw inspiration from the likes of Kelly Green, Paige Held, Seane Corn, Jason Crandell, Bryan Kest and Liz Arch. When taking my yoga classes, you can expect a challenging yet accessible flow focusing on proper alignment with reminders to breathe, safe adjustments, and words of uplifting encouragement, all set to fun and motivating music. When I'm not teaching, I am most likely taking class (always a student!), wine tasting with friends or spending time with my ten-year-old rescue pittie Zully.
Merritt Wright
I have been teaching group x for 20 years and have enjoyed teaching multiple formats including Inferno HOT Pilates, cycle, kickboxing, step, muscle, TRX and boot camp. I absolutely LOVE being a fitness trainer and watching my clients transform, not only physically but mentally as well! I believe that learning to push yourself as well as learning to listen to your body are equally important to your long-term success. In my "spare" time, I wrangle teenagers (I have a 13 and 16 year old boys) and trust me, they keep me plenty busy!! Other interests include…quiet houses, drinking wine and sleeping!
Sonia Quintero
I am a vibrant yoga guide who's been lighting up the mat since 2008! I have an infectious energy and love for teaching. I specialize in the invigorating Vinyasa style and intuitive flow. My classes are an adventure in movement and self-discovery, where breath and poses intertwine like a perfectly choreographed dance. Off the mat, I lead a bustling life as a proud parent to three awesome kids and a four-legged furry companion who's always ready for downward-facing dog (or fetch!). With my expert guidance, you're not just getting a yoga class; you're embarking on a journey of transformation and finding a place where your soul can truly unwind. So, roll out your mat, unleash your inner yogi, and join me for an unforgettable yoga experience that's as fun as it is empowering. Get ready to flow, giggle, and discover the joy of movement while finding your perfect balance on and off the mat. Let's embark on this exciting adventure together!
Tiffany Jade
I fell in love with yoga when I was pregnant with my first child and working in the corporate IT industry. When I realized that yoga helped me to be a more patient mother, I followed the call to train as a yoga teacher. I later trained to teach Hot Pilates and Barre after experiencing the incredible results from both modalities. I feel the 3 make the perfect fitness combo for strength, sculpting, balance, posture, mobility, and mind-body connection. I am also a breathwork facilitator and priestess. It is an honor to guide others home in body, mind, and spirit through these offerings.
Vanessa Selzer
I started practicing Pilates in 2017 and was instantly amazed by how it brought clarity and lightness to my body and mind. In 2019, I began teaching! Pilates is my lifeline. It's not just a workout, it's a system of support for growth and transformation. Every time I see someone accomplish their goals, I appreciate the great reward of being part of their fitness journey!
Vinita Laroia
My yoga and meditation practice began in 1998 when I was a student and ski bum in Colorado. Since then, I have made long term homes in Wyoming, Japan, and California. Influenced by the natural world and the many places I have traveled; my personal practice is based on a sense of deep ecology and global philosophy. I practice and teach various movement modalities, including vinyasa, yin, and barre sport; as well as Buddhist and guided meditation.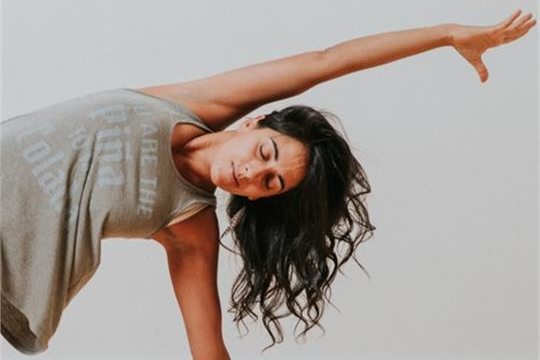 We are a positive community of healthy go-getters!
We offer state of the art Pilates, Barre, and Yoga Group Classes in a heated environment. Classes are 45 minutes in length, and designed to challenge clients of all fitness levels!
Our workouts are innovative, mindful & functional and will help you mentally connect to your muscles and push yourself to new levels of fitness!
The music will be turned up and your heart will be pumping! We are excited to help you transform the way you look, feel, and function!
JOIN TODAY
Transform Your Body and Mind With a Membership
COMMUNITY
We have built a positive & healthy community. The people come first and make our club what it is. Our culture is all about shining the light on our amazing community.
MOTIVATION
Our vibe is encouraging, pulsing, upbeat energy in a team-oriented environment. Aiming for your goals to be accomplished or even exceeded!
RESULTS
We guarantee if you consistently show up and put in the work, our incredible instructors will have you looking good & feeling even better!